What to Expect When
Visiting Our Veterinary Clinic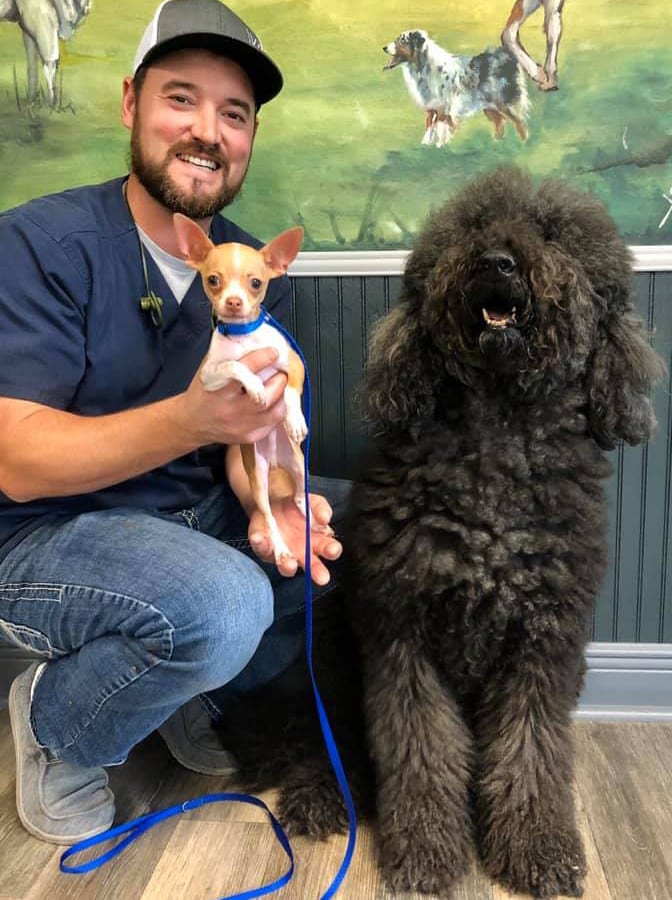 At Whittington Vet Clinic you can expect to find high quality care as well as exceptional and courteous customer service. At anytime, prior or during your pet's visit to our clinic we can provide you with a treatment plan upon your request. A treatment plan is an itemized list and an estimated cost for what your pet's visit will be. Our team members are patient and will take the time to answer your questions and address any of your concerns. Our goal is to make you and your pet comfortable.
At your pet's annual check-up you can expect a thorough physical exam from nose to tail, blood work, an intestinal parasite screening, and annual vaccines. It's a good idea to come to your pet's annual visit with any previous medical records (if we have not seen your pet before), and a log of any changes in behavior or unusual occurrences. We offer several different products both at the clinic and on our online pharmacy. Our staff can help you decide which products are best for you and your pets.
If you have welcomed a new pet to your family, we will help you setup his or her first kitten or puppy visit. In most cases there is a total of 3 visits for kittens and a total of 4 visits for new puppies, both visits are separated by 3 to 4 weeks. These visits depend on age and if your new pet has received any previous vaccines. When your new pet arrives, give us a call and we can help you determine when to schedule your new pet's first visit with us.
In the case of an emergency you can expect us to make your pet our priority. Our facility has the latest technology and a well-trained staff. If needed, our veterinarians can refer you to a specialist, such as internal medicine or after-hours emergency care.
We have assembled a veterinary health care team committed to providing world class service in a state of the art veterinary facility. We look forward to welcoming you and your pets to Whittington Vet Clinic.