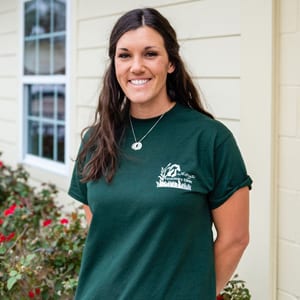 Dr. Casi Alleman
DVM Small Breed Dr. Casi loves being a vet 'because she loves being able to give animals a voice and nourishing a healthier relationship between the pet and their family.
Dr. Casi Alleman is a native of Scott, Louisiana. She attended UL Lafayette and graduated from LSU School of Veterinary Medicine in 2008. She started her career at Prejean Veterinary Clinic and has been with Whittington Veterinary Clinic since 2009. Her main interest is internal medicine, but she also enjoys surgery. She really enjoys bonding with her clients and patients and cares for all of her patients as if they were her own. She is grateful for every opportunity that she is given to care for someone's pet.
When not at work, Dr. Casi spends time with her husband Brandon and their two sons. She also has an Australian Shepard named Sydney, who you will typically see running around the clinic with Dr. Casi. She really cherishes time with her family and friends and enjoys watching her boys play sports.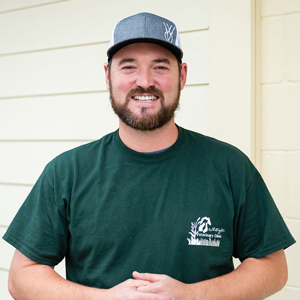 Dr. Paul Whittington
DVM Small & Large Breed Dr. Paul Whittington grew up in Lafayette, Louisiana where he attended Lafayette High School and University of Louisiana at Lafayette. During his high school and college years, Dr. Paul worked with Dr. Prejean in Abbeville always dreaming of one day purchasing the clinic. He hoped to continue the intimate small-town care while adding statewide services! After graduating from LSU School of Veterinary Medicine in 2008, he worked as a large breed and Cattle Vet in the Houma, Raceland, and New Orleans areas of Louisiana.
In April 2009, Dr. Paul Whittington purchased the building and assets of Prejean Veterinary Clinic and instituted Whittington Veterinary Clinic. He hired his longtime friend and associate Dr. Casi Boudreaux to join him in the practice. Together, Dr. Casi and Dr. Paul strive to provide Vermilion and surrounding parishes with top-notch veterinary care from small breed to large breed (deer and cattle vet), with communication and compassion being the center that differentiates them from any other veterinary clinic.
Dr. Whittington enjoys all aspects of veterinary medicine, although due to high demand, has mainly concentrated in large animals. He is passionate toward companion animals, beef cattle, captive deer, and working horses (large breed). He aims to educate people by helping them to avoid major health issues with their large breed animals.
Dr. Whittington seeks to offer the highest level of veterinary medicine for his clients and referral clients from other veterinarians. He is married to Dr. Leslie Whittington, a dentist, who owns part of Abbeville Family Dental. They reside in Abbeville and have three boys, Chandler Richard, Charlie James, and Christopher Paul, who are the light of their lives! Dr. Paul's hobbies include fishing, hunting, and working cows in his free time. He is an active member of the community and hopes to improve people's understanding toward veterinary medicine.
Dr. Ty Theriot
Dr. Theriot was born and raised in Lafayette, LA. After graduating from LSU School of Veterinary Medicine in 2017, he worked exclusively in equine practice in Southern Louisiana. In 2019, he began practicing small animal relief work in central and southern Louisiana. Dr. Theriot's professional interests include Emergency Medicine, Internal Medicine, and Soft Tissue Surgery. He strives to provide the highest level of Veterinary medicine for his patients in some of the most difficult times for his clients. Outside of the clinic, Dr. Theriot spends time with his wife Chynna and their two daughters. On his free time, he enjoys playing golf and hunting.