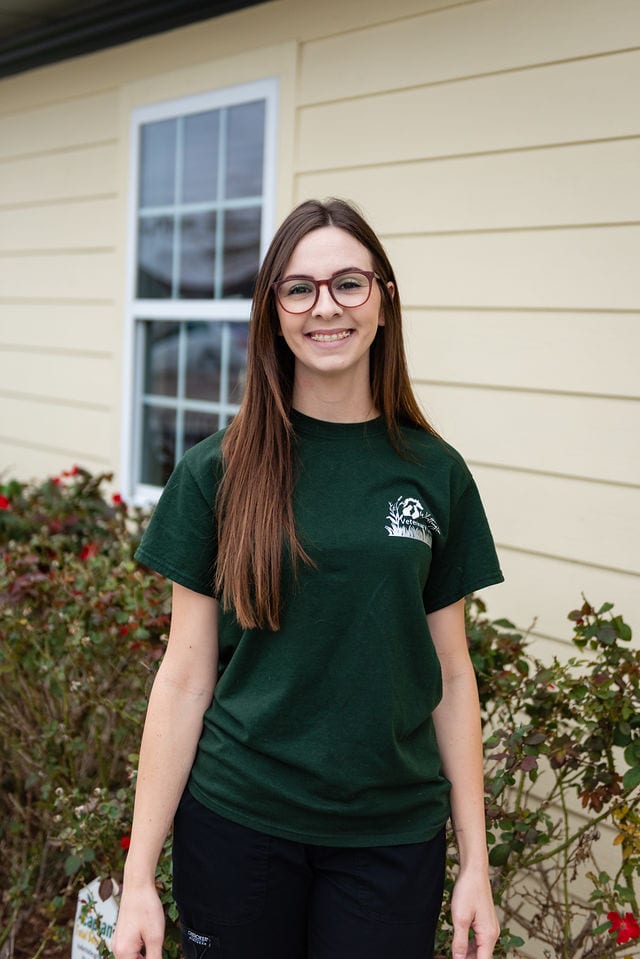 Alesha Kristicevich
Veterinary Nurse/Client Relations Specialist

Alesha was raised in Charenton, Louisiana and is one of four children. She has 5 pets: Chief, Aspen, Waffle, Mike and Doug. She began her career as a veterinary nurse in 2009 and still loves her job as much as she did the very first day! Alesha has always had a love for people, pets and their stories. Every day she has a hand in not only caring for or saving another 'animal', but saving one of the most important things in a person's life, a member of their family, their best friend. For every 'thank you' that she has ever received from a client has reassured her of the reasons she wakes up in the morning and has the skills and compassion that she has acquired to do what she loves every day!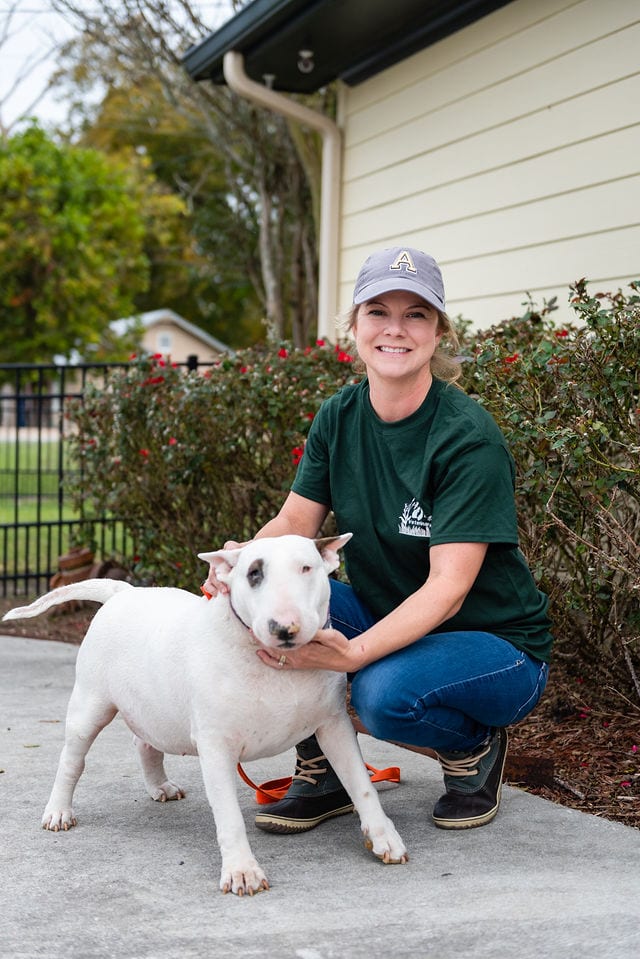 Holly Merrill

Holly is originally from Lafayette but spent the last 15 years moving around the world because of the military. When her husband retired in 2018 they decided to come back to Louisiana to be close to their family and friends. In her free time, she enjoys being on the water and spending time with her husband and two young girls.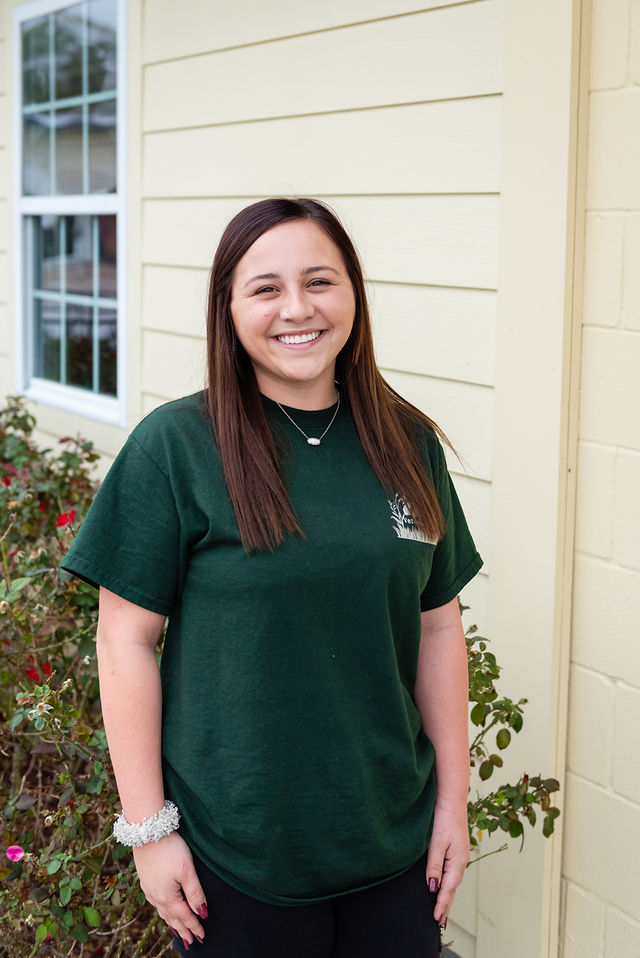 Jada LeBlanc
Client Relations Specialist

Jada is originally from Henry, Louisiana and currently resides in Abbeville.  She graduated from Erath High School.  Why does she love Whittington Veterinary Clinic?  'From the moment I walked in the door it felt like home.'  She has 2 dogs (Molly & Puppy) and a Guinea Pig.  She loves being with her family, singing and spending time with her son.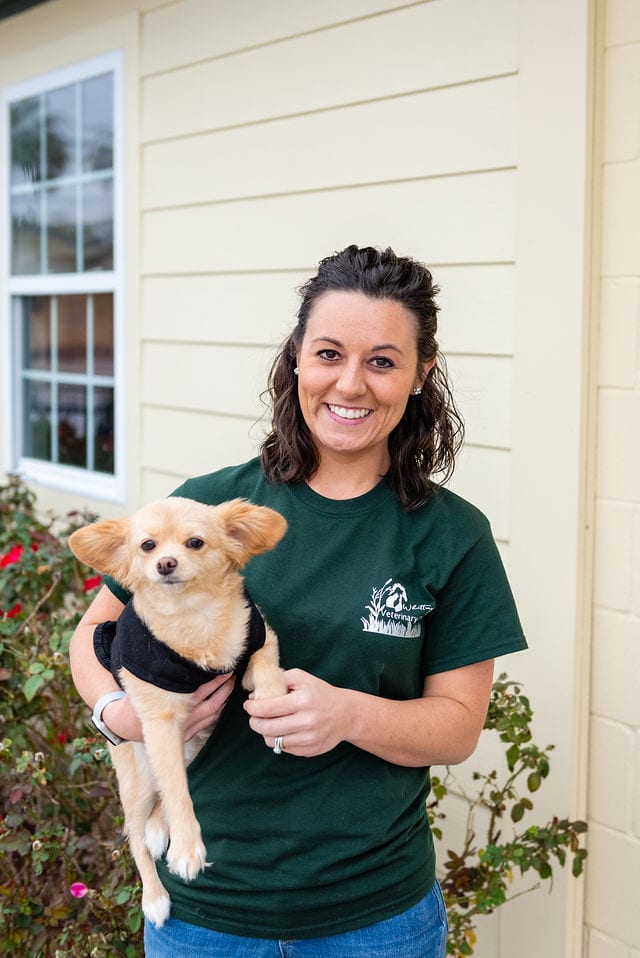 Kaily Veazey
Head Veterinary Nurse
Kaily graduated from Northwestern State University in 2014 with a Bachelors of Biology and joined the Whittington team in 2015. She has always had a big heart for animals and chooses to carry it out every day at WVC. Her hometown is Delcambre, Louisiana where her friends and family still reside but she now lives in Abbeville. Kaily is married to Chris Veazey and they have two dogs, Honey and Ava. Her hobbies are creating house or yard projects and see them through! She loves spending time with her family, taking the dogs to the park and traveling!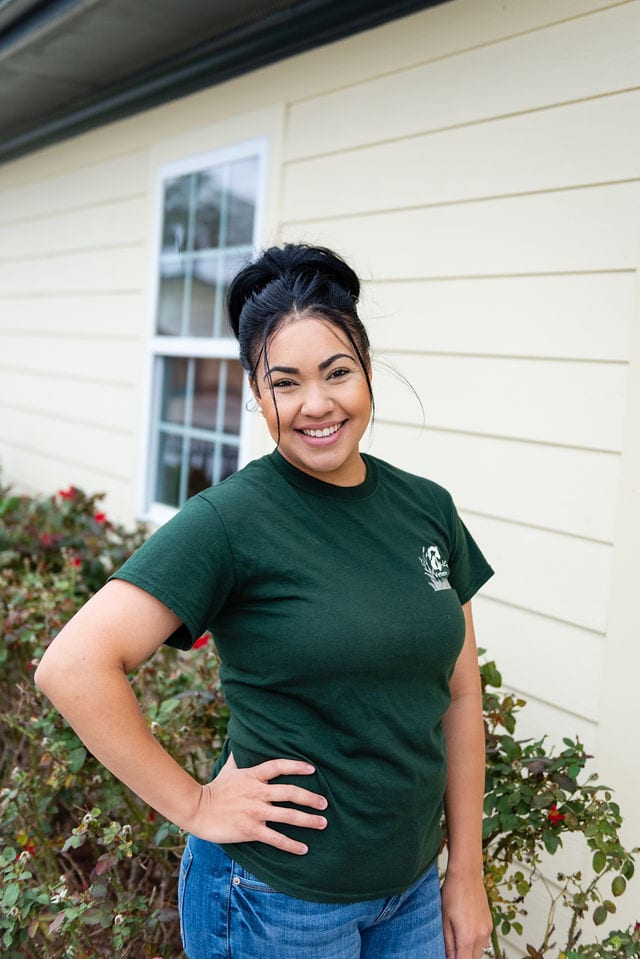 Michelle Hardy
Veterinary Nurse
Michelle is a 27-year-old outgoing, free-spirited, giving, and kind person. She is originally from California, but she now resides in Erath, Louisiana with her two cats, Camo and Stoney, her dachshund Champ, and her fiancé Ryan. She has been a veterinary nurse for two and a half years and she absolutely loves it! Pets have always been a huge part of her life and she is so blessed to be able to help others take care of theirs.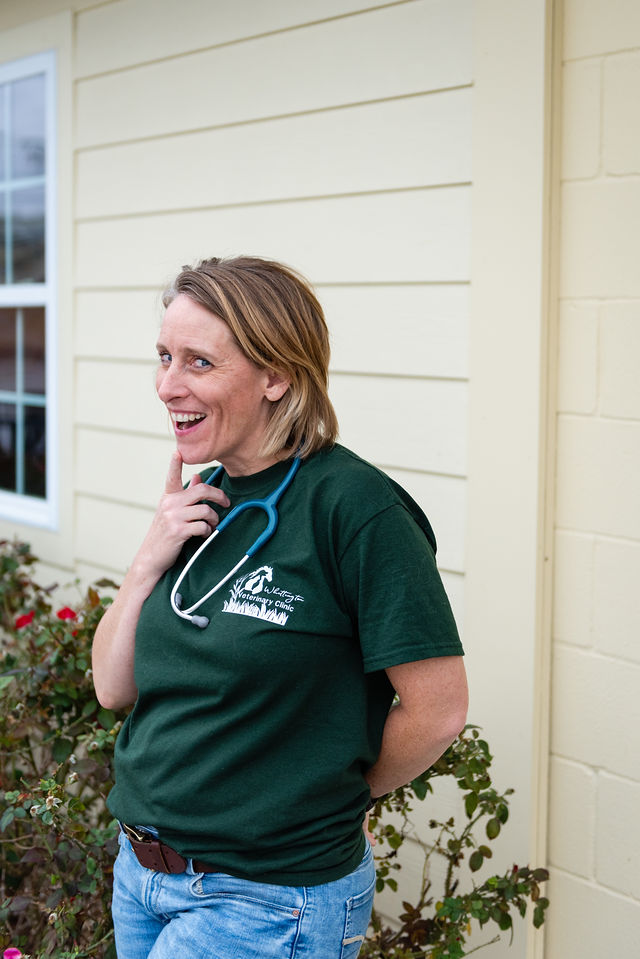 Michelle Raborn
Veterinary Technician
Michelle is a registered veterinary technician from Baton Rouge who now resides in Carencro, Louisiana.  She graduated from BRCC in 2014 with an Associates Degree in Applied Science in Veterinary Technology.  Michelle has a special interest in emergency/critical care and feline medicine.  Has has been in the veterinary field for 25 years!  She has two dogs, one cat and loves rugby, soccer and tennis.
Reiss Olsberg
Veterinary Nurse
Reiss grew up in Erath, Louisiana.  She enjoys hunting, fishing and showing cattle.  She loves Whittington Vet Clinic because 'everyone is like family.'  Reiss is currently attending LSU for Diagnostic Medical Sonography.  She has 4 dogs: Rio, Rusty, Maverick and Bella.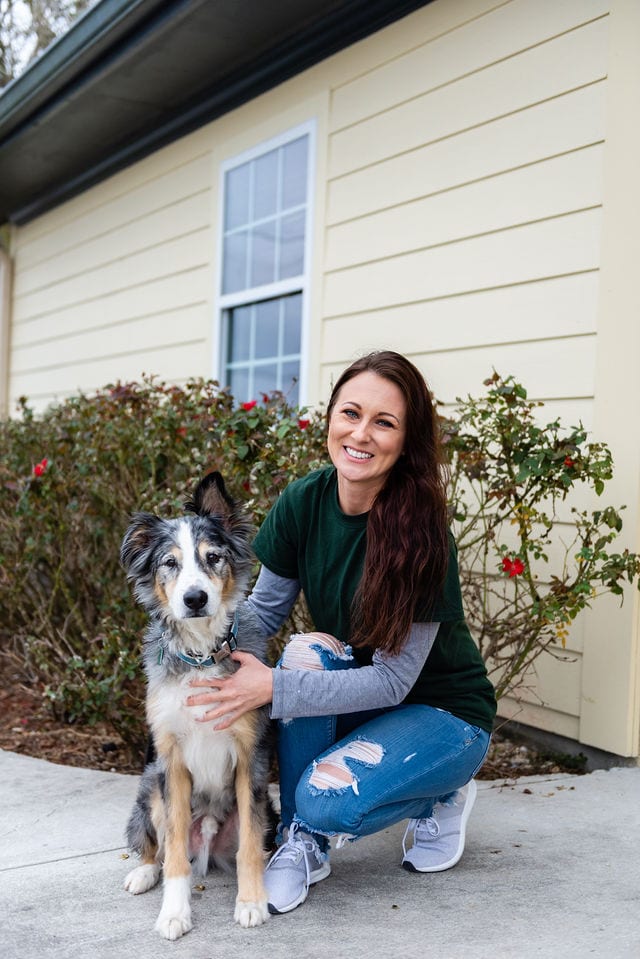 Toni Broussard
Client Relations Specialist
Madisen Fontenot
Veterinary Assistant/Large Animal Assistant (Part-time)
Madisen was born and raised right here in Abbeville. She is attending UL Lafayette with a focus on Animal Sciences. Maddy has been part of the WVC family for about 7 years. She enjoys spending her time with family friends and her Labrador, Marley. Some of her hobbies include volunteering at church, helping coach soccer, fishing, babysitting/petsitting and talking to people. You will always see her with a smile!
Ashton Landry
Ashton Landry
Ashton grew up in Franklin, Louisiana.  She went to Centerville High School and graduated in 2016.  She is currently studying Agricultural Science at McNeese (with a concentration in pre-Veterinary science).  Her love for small animal medicine began at a young age with her black Labrador named Zydeco.  Her love for large animals began when she started showing cows.  She loves getting to visit with Whittington's clients because they always make her smile.  She feels like everyone is truly family.  Her hobbies are hunting.
Maci Gaspard
Veterinary Nurse
Maci grew up in Cow Island, Louisiana. She always knew she wanted to work in the veterinary field because she grew up on a farm and loves all animals! She has one dog, Harper. Maci loves to go hunting & fishing, being outside, and around her family.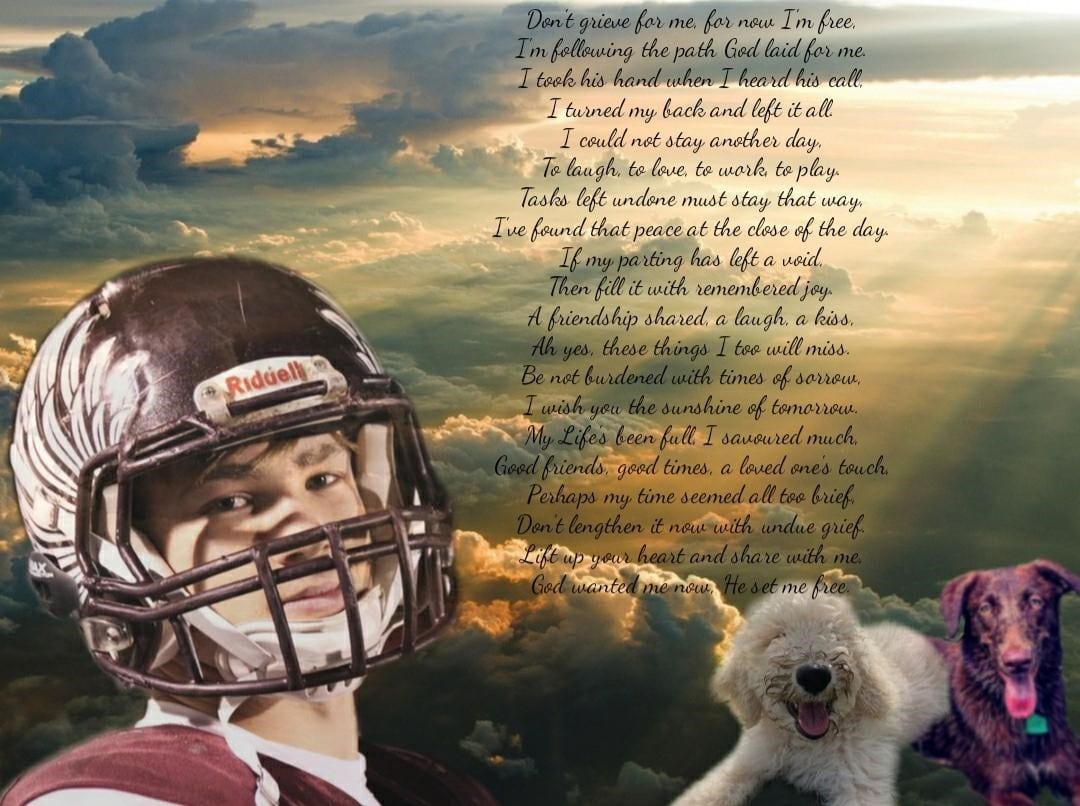 In Memory of
Kalix James Broussard
August 15th, 2001
January 27th, 2020
"We miss you little brother"